---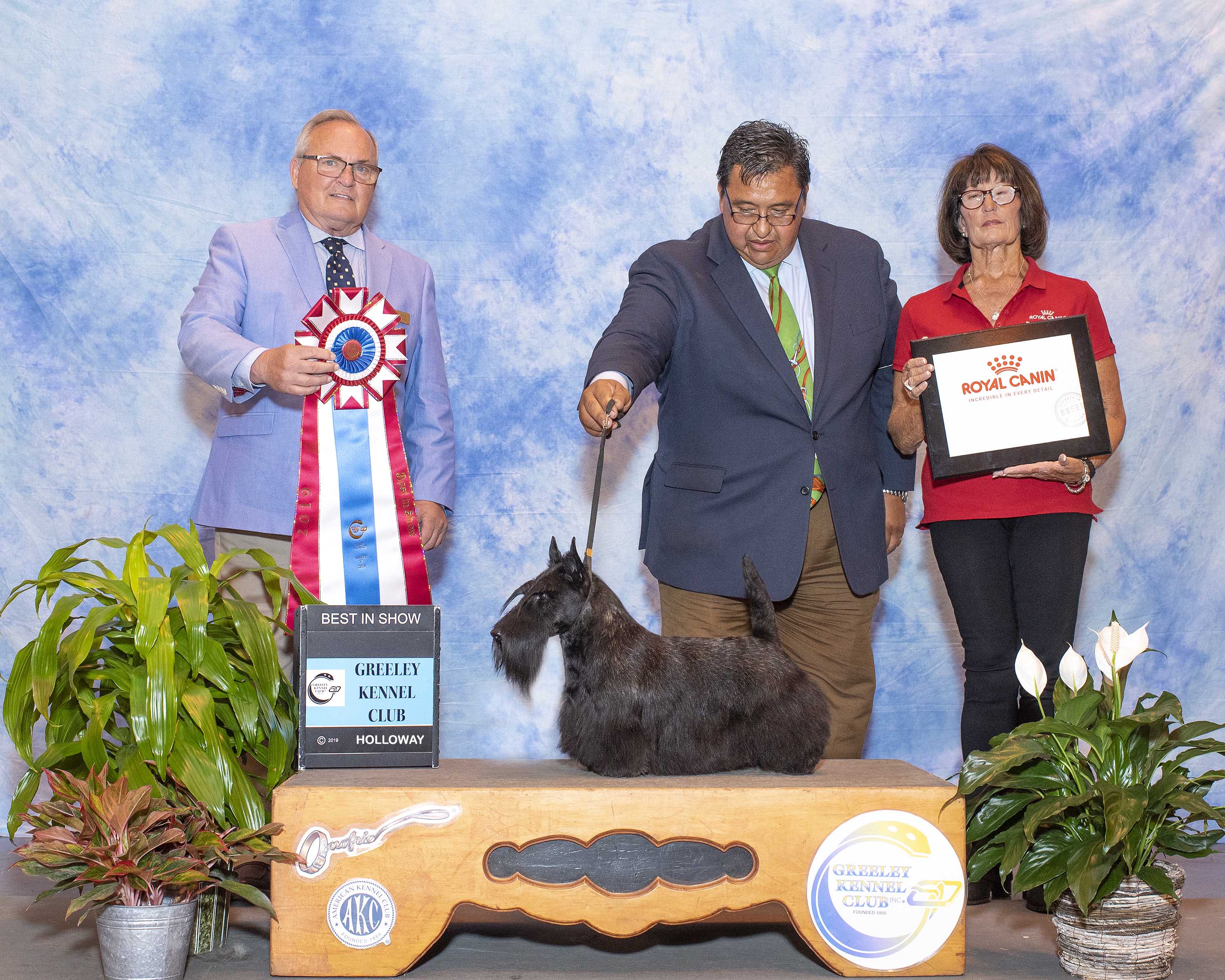 ---
"Mona Lisa"
MBIS MRBIS MBISS GCHG Bravo It's an Industry Term
Named after the spunky character from the movie "My Cousin Vinny", Mona Lisa was showing off her Scottie attitude and "look at me!" presence in the whelping box at 4 weeks old.  She finished her championship going Best of Winners from the Bred-By Exhibitor class with 3 five-point majors - back-to-back majors at Great Western Terrier Association (going on to win Best Bred-By Exhibitor in Show) and at the STCA Parent Club Independent Specialty during Montgomery County weekend. 
For her career as a special, she was exclusively groomed and handled by Gabriel and Ivonne Rangel.   Memorable wins included 5 all-breed Best In Shows and 3 Specialty Best of Breed wins, including the Scottish Terrier Club of America National Rotating Specialty in 2019.   
Mona Lisa, MBIS MRBIS MBISS GCHG Bravo It's an Industry Term HOF, finished 2020 and her career as the No. 1 Scottish Terrier in Breed rankings and the No. 6 Terrier in the United States.  
Commissioned by Pilar Kuhn as a 10th wedding anniversary gift for her husband Rod Ott, Mona Lisa is their "First Lady" to showcase the current culmination of 25 years of breeding and exhibiting Scottish Terriers.
Bravo Scottish Terriers – Rod Ott & Pilar Kuhn